Popcorn Order forms will be mailed to every Scout in the Council by August. Check your mailbox!
IMPORTANT ANNOUCEMENT AFFECTING OUR COUNCIL'S
WAWA SHOW AND SELL WEEKEND
Due to the visit of the Pope to the Philadelphia area the weekend of September 26th and 27th (our Council's Wawa Show and Sell weekend) and the fact that Wawa is a large sponsor of the event with many of their stores and employees being involved in the logistics of the visit, the Washington Crossing Council received an email this afternoon from Corporate Wawa stating that any group scheduled to have having a store front sale at a Wawa that weekend is having their slots rescheduled to a different date.
Our new official Wawa Show and Sell weekend will now be the following weekend- October 3rd and 4th. The store assignment, day and time your unit had received will be transferred to this new date. You do not need to do anything else at this time. (As the date gets closer however we recommend that you get in touch with the store manager to finalize details for your display.)
Since this is an unfortunate last minute change in dates which we had no control over, we are aware that not every unit will be able to switch to the new weekend. If your unit can't use its assigned time and store in October, please let Popcorn Staff Advisor John Erskine know as soon as possible so he can offer it out to other units who may be able to utilize the date instead. This new weekend is the only one that Wawa is giving our council.
We're just Poppin' with Excitement!
Council Kernel Adrienne Rubin welcomes you to the 2015 Popcorn Sale!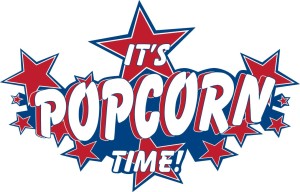 Popcorn enables your unit to do the things you want without having to do numerous fund raisers. By selling popcorn in the fall, it can support the entire year of scouting for your unit. Not only does it help raise funds for your unit but there are plenty of rewards for your scouts as well.
Dens and patrols can earn prizes, gift cards, scholarship money, and for all scouts who sell $600 or more, they can get their very own Fire-Tek rocket which consists of a launcher and light-up rockets!

We have assembled a tasty line-up of products at different prices that customers will enjoy as they support scouting by purchasing popcorn. And remember- over 70% of the purchases go back to our local scouting programs!
Do you have any general popcorn questions? If so, you are welcome to contact Antoinette Layton, staff advisor John Erskine or to call the Scout Service Center at 215-348-7205 to get your answers.
Click here for a list of the District Kernels.
Listed below are links to forms, power points, and other helpful tools.
Show and Sell Distribution- more information to come on the September 11/12 distribution days.
Bucks County Location: Associated Production Services, Ivyland PA
Hunterdon County Location: General Pallet, Flemington NJ
Mercer Area Location: Beta Craft, Cranbury NJ
2015 Scout Order & Prize Form PDF- if your scout lost their form or need an additional one, here is a low resolution PDF of the order form and prize catalog.
2015 Product Lineup- All kinds of popcorn goodness!
2015 Leaders Guide- everything you need to know about this year's popcorn sale.
2015 Kickoff Powerpoint- did you miss the council kickoff in June? Here's the presentation!
2015 Kickoff Handouts- here is the Kickoff presentation handout.
Commission Structure- see how your unit can earn up to a 40% commission with the sale!
Scout Incentives- see the additional rewards your scouts can earn for selling popcorn Click the links to see Page 1 and Page 2 of the 2015 Catalog.
Don't forget the College Scholarship program either!
Fill A Sheet- Send a copy of your filled-in order form to the Scout office and receive a $10 gift card to the Doylestown Scout Shop.
$600 Sellers- All Scouts who sell $600 or more will receive their own Fire-Tek rocket!
$800 Seller Spin and Win Party- more details coming this fall!
Unit Kickoff Sheet- tips for you to run your own unit kickoff
Show & Sell Suggested Quantities- Not sure how much popcorn to order? Use this chart.
Wawa Show and Sell Unit Assignments- The list of stores and units who won a slot for the October 3rd and 4th Show & Sell weekend through the Council Kickoff lottery is posted here.
Wawa Show and Sell Rules - for units who received a Wawa store to have a Show & Sell at, here are some rules you need to be aware of ahead of time.
District Orientations- did you miss the June kickoff? Attend a follow-up orientation throughout the council in August to learn about the sale.
Hunterdon Arrowhead- August 19- 7:30 PM, Flemington Presbyterian Church
Upper Bucks County- August 13, 7:00PM, LDS Church, Doylestown
Mercer Area District- August 8, 10AM to 11AM, Location TBA
Lower Bucks County-August 12, 7:00 PM, Crossings Community Church, Newtown PA
Elian's Tips- sales tips from one of Washington County Council's top selling scouts to help your scouts improve their sales.
Square Up- information on the Square Credit Card Reader Program can be found by following the directions below:
Go to www.trails-end.com
Click on "Leaders"
Click on "Training" in the blue bar on top
Click on "Square Reader Card Program"
Trail's End Popcorn Calendar- put it on your refrigerator. (This is a large file)
Trail's End Online Sales Cards (This is a large file)
Other Useful Links
Trail's End - The Trail's End website featuring training videos, sales planners, incentives, and images.
Online Sales- manage your online sales here
Prize Ordering- order all your scout's prizes here.
Prize Order Form- COMING SOON- use this sheet to help tabulate your prize orders first.