WHAT is NYLT?
National Youth Leadership Training (NYLT) is an exciting, action-packed program designed to provide youth members of the Boy Scouts of America with leadership skills and experience they can use in their home unit and in other situations demanding leadership of self and others. This week long outdoor experience is set up to represent a month in the life of a typical Scout unit. Scouts will develop an understanding of group formation and development. They will also have hands-on leadership experiences.
Summer Weeklong Course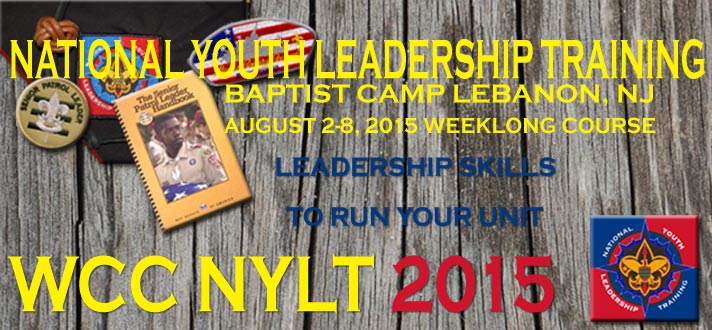 For more information about everything NYLT has to offer and for registration information, please CLICK HERE.
For Additional information contact: Suzy Molyneux—Course Director
Email: suzy.molyneux123@gmail.com Phone: (908)-797-5942
---
Fall 2 Weekend Course
Info to be posted soon
---